Maple Sunflower Butter Cookies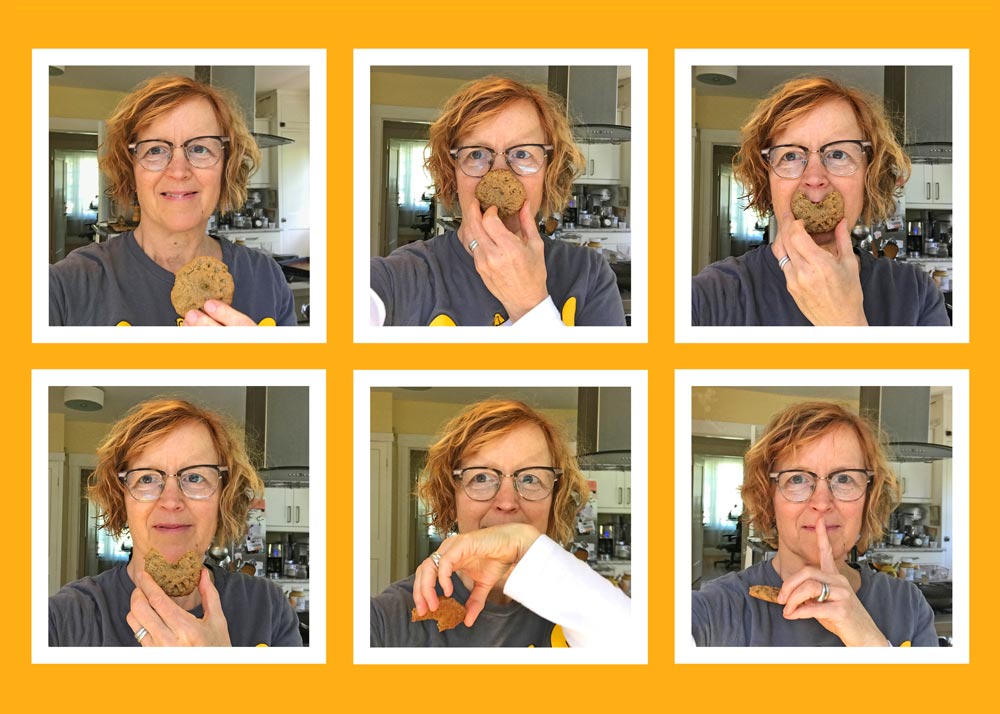 We bake a lot of cookies in our family, and these Maple Sunflower Butter Cookies are the current family favorite—they're a perfect balance of crispy on the outside and chewy on the inside. They are also very easy to make, so kids of every age can pitch in, as well as being vegan, peanut-free, dairy-free and having no refined sugar. Feel free to add chocolate chips as a variation. And if you prefer gluten free cookies, oat flour is a great substitute.

Makes approximately 24 small cookies
INGREDIENTS 
Dry
1 cup flour
⅔ cup coconut sugar
¼ teaspoon baking powder
½ teaspoon baking soda
¼ teaspoon salt

Wet
¾ cup Roasted with Sea Salt Much Better Butter™
3 tablespoons melted coconut oil
¼ cup pure maple syrup
¾ teaspoon apple cider vinegar
1½ teaspoon pure vanilla extract

Vegan Flax "Eggs"
2 tablespoons flaxseed meal
⅓ cup warm water

HOW TO MAKE 
Preheat oven to 350°F.

Begin by mixing your vegan "eggs". Using a fork, whisk together flax and warm water. Let rest for 15 minutes.

In a large bowl, whisk together the dry ingredients. Set aside.

Combine Much Better Butter™ and coconut oil and transfer to a large microwavable container. Microwave until coconut oil melts, 30-45 seconds. Add maple syrup, apple cider vinegar, "eggs" and vanilla. Mix well.

Pour the wet mixture over the dry mixture. Using a spatula, mix ingredients together thoroughly.

Measure out the dough with a spoon, roll into balls and flatten onto an ungreased baking sheet. Using a fork, press down along the outer edge to create a pattern, cleaning the fork often.

Bake for 10-13 minutes until just golden. Transfer cookies to a cooling rack. Enjoy!



Be well, stay healthy. ~ Tina 
Share your photos on Instagram!
Tag MuchBetterButter™ and use #MuchBetterButter