Sesame Sunflower Stir Fry Broccoli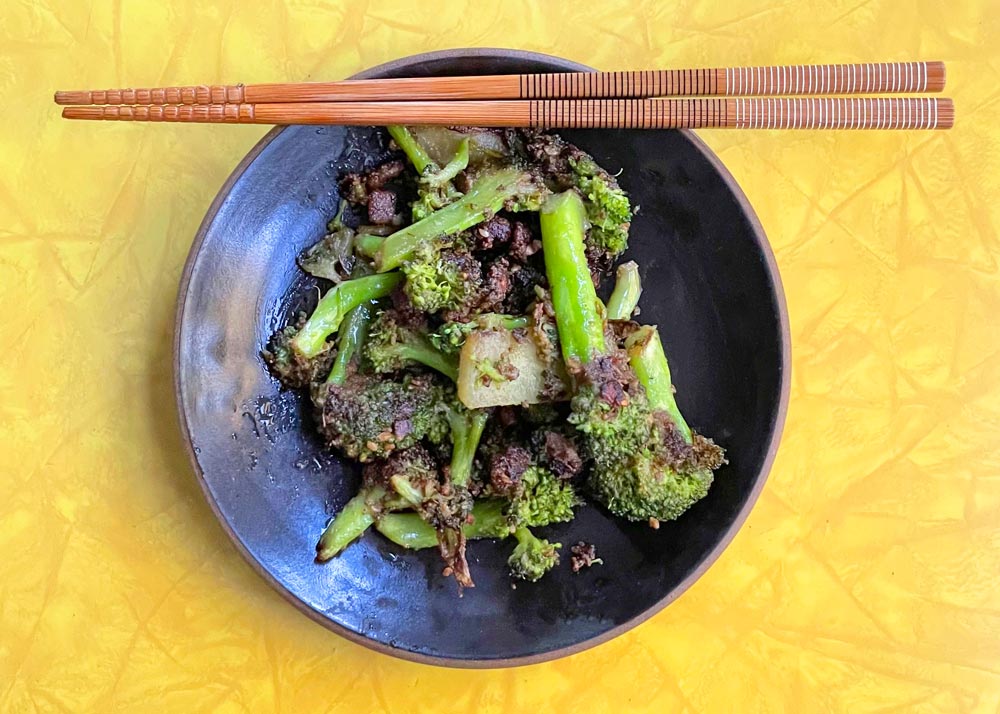 We're big fans of broccoli—for the taste and endless health benefits—so we're always experimenting with fresh ways to serve it up at our family table. David (aka Tina's husband and Much Better Butter behind-the-scenes wizard) created this recipe in a flash of inspiration, combining our nutty, roasted sunflower butter with sesame oil and the zip of ginger for a light, satisfying sauce. Makes a lightning-quick, protein-rich, peanut free, vegan side dish or dinner paired with steamed rice, ramen noodles or your favorite whole grains.

Serves 4.
INGREDIENTS
1 large head broccoli, cut into florets
1-2 tablespoons fresh ginger, grated or finely chopped
2 tablespoons olive oil
2 tablespoon sesame oil
1 tablespoon tamari or soy sauce
3 heaping tablespoons Roasted with Sea Salt Much Better Butter™
1 green onion, finely chopped
1 tablespoon sesame seeds (optional)
INSTRUCTIONS
In a wok or medium frying pan, add oils. When hot, add ginger and cook for about 30 seconds until the oil is infused but before the ginger browns. Add broccoli, cook for 3-5 minutes.
Drizzle with tamari, and cook until just tender, another 1-4 minutes. Stir in Much Better Butter, adding a bit of water as needed and tossing over low heat until sunflower butter is fully integrated. Toss with chopped green onion.
Serve up. Sprinkle with sesame seeds. Enjoy immediately.

Be well, stay healthy. ~ Tina
Share your photos on Instagram!
Tag MuchBetterButter use #MuchBetterButter