5-Minute Tangy Lime Dressing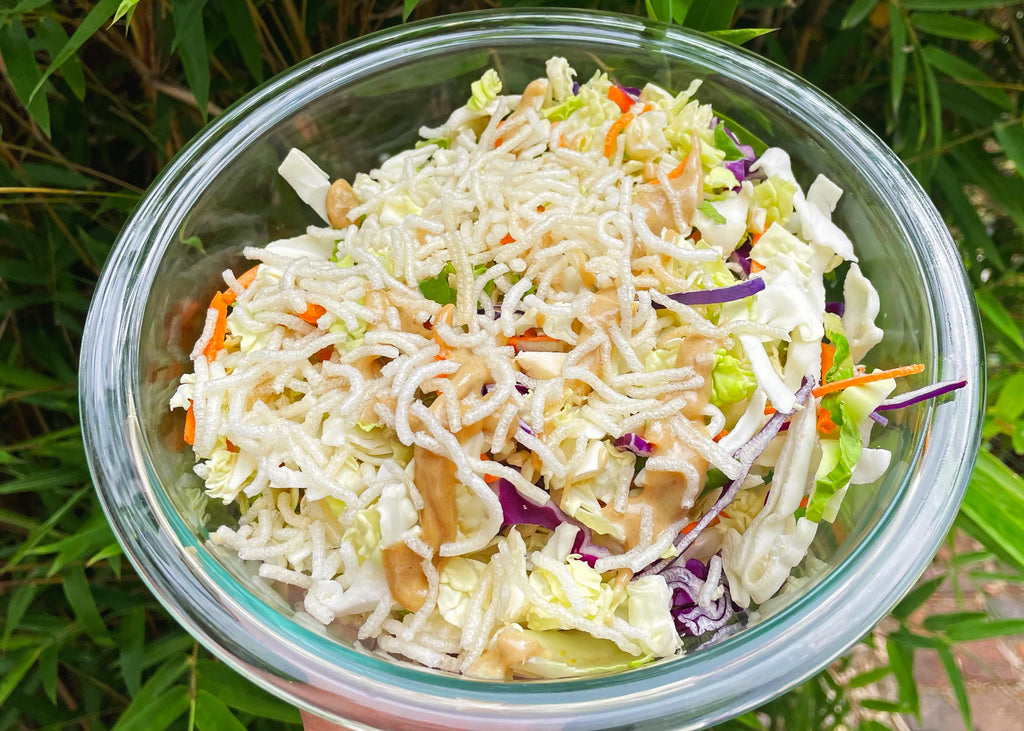 The creaminess of Much Better Butter balances perfectly with the zing of lime and vinegar, making this quick dressing recipe perfect to brighten any salad or veggie dish. Happy crunching!

Yield: 1/2 cup
INGREDIENTS

2-3 tablespoons of Roasted with Sea Salt Much Better Butter™️
1 tablespoon of sesame oil
1 tablespoon of rice vinegar
1 tablespoon honey or maple syrup
Juice of half a lime

HOW TO MAKE

In a wide pyrex measuring cup or mixing bowl, combine all ingredients and mix until well combined.

Dress your favorite salad and toss. (Our salad has red cabbage, romaine lettuce, julienne carrots, celery and cilantro, topped with crunchy rice noodles).
Serve fresh and refrigerate leftovers for about 1 week.

Enjoy! ~ Tina