Medjool Date Delights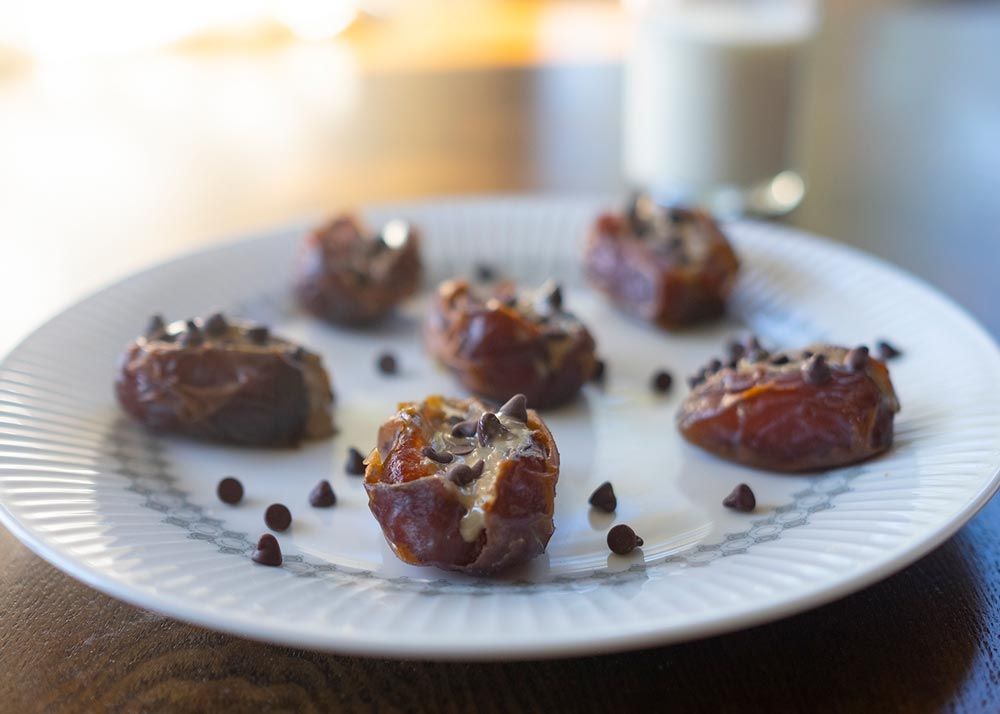 Dates are high in potassium so they're great for pre-workout snacks or anytime pick-me-up. Close your eyes and imagine you're in the Mediterranean.
Serves 1-2
INGREDIENTS
4-6 tablespoons Honey-Kissed Much Better Butter™
8 Medjool dates
2 tablespoons mini dark chocolate chips
HOW TO MAKE
Grab a handful of Medjool dates and slice each in half lengthwise. (Remove pit if needed) Spread each half with a tablespoon of Much Better Butter. For an extra treat, sprinkle with mini-chocolate chips.
Enjoy! ~ Tina